Graphic Design
Bring your concept to life.
Quality marketing requires the ability to adapt to evolving trends. Whether you are on the road to starting a new business or looking to take your established business in a different direction, let our team of experts help guide the way. We offer a personalized one-on-one approach. In other words, we listen to your needs.
A powerful company image creates a lasting impression and we are here to help you do just that. A well-designed, consistent image can make all the difference in communicating with your target audience. Best of all, our rates are very affordable.
A wide range of creative Graphic Design Services at a very affordable price.
We offer clean, clear and unique print designs with your company's image in mind. Whether you are interested in creative logos, marketing brochures, newsletters, direct mail pieces, trade show displays or point-of-purchase designs, our professional and skilled graphic designers are here to create your vision – or the vision you didn't know you wanted until you saw it.
We bring your brand to life through printed media that is memorable, engaging and on target that helps you rise above your competition. On paper, through color, words, texture, and graphics — we create vivid experiences that make emotional connections, create relationships and trigger positive reactions.
Set your business apart from the competition.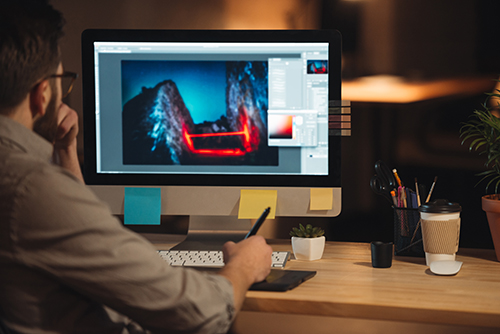 Brand Identity
Logo Design
Business Card and Stationary Design
Brochure and Newsletter Design
Postcard, Mail or Flyer Design
Digital Advertising Design
Presentation Design
Vehicle Decal/Wrap Design
Packaging Design
Billboard Design
Poster, Banner or Sign Design
Custom Illustration & Invitations
Promotional Product Design